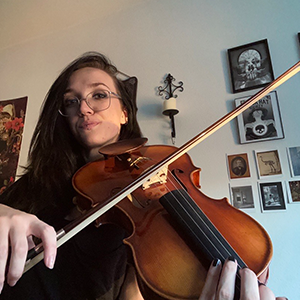 Hello! My name is Hailey and I'm excited to start working with you on your musical journey! I began playing piano at a very young age and have since picked up guitar, violin, and viola!
Hailey has graduated with my bachelors degree in Viola Performance from Colorado State University and have a strong foundation in classical style and technique for violin, viola, and piano.
Hailey has a diverse performing background having studied solo repertoire, chamber ensemble, and symphonic orchestra settings.
With each new student is an opportunity to be a part of another's journey and Hailey is passionate about cultivating the drive and enthusiasm for music in each and every instrumentalist!